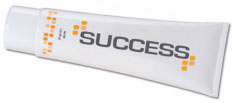 Better Marketing & Sales
Defining avenues of marketing & sales success.
What can the Shawgo Group do for you?
Deliver proven strategies for increasing revenue.
Train sales people to consult at higher profit levels.
Apply marketing methods that drive sales.
Employ marketing & sales technology.
Guide you toward marketplace leadership.
To find out how we do all this, Click Here.


"My job is like teaching someone to ride a bike. I demonstrate, instruct, and run along to get the bike moving. Eventually, I step back and watch them go."
Bob Shawgo, founder